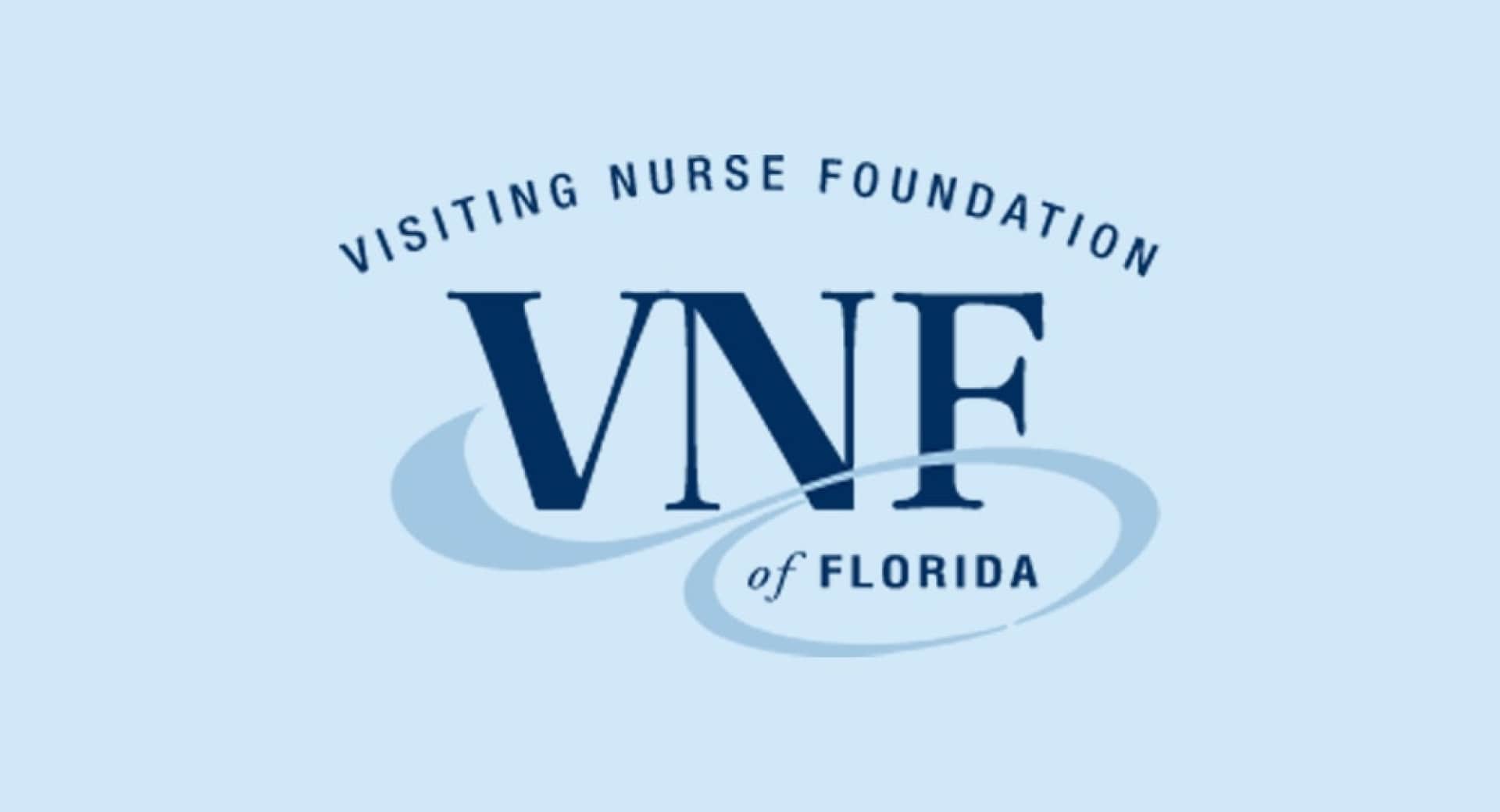 MARTIN and OKEECHBOEE COUNTIES—Many of today's high school graduates face rough roads in affording college and forging careers. But for the eight winners of the Visiting Nurse Association of Florida scholarships, hardship is as familiar as an old friend.
Having given more than $60,000 in scholarships over the years, this year VNA of Florida awarded $8,000 in scholarships to graduates from Martin and Okeechobee high schools seeking careers in the medical field. In addition to financial needs, recipients are selected on the strength of personal essays describing their life experiences.
From losing a sibling to fleeing an abusive parent to working in the fields at age 6, several recipients overcame harrowing and hardscrabble circumstances to achieve stellar accomplishments—academic and otherwise.
"These young people are amazing in what they've overcome and what they're poised to achieve," said Jennifer Crow, marketing and communications director for VNA of Florida. "We're thankful for the chance to provide a small investment in their future careers—which are headed for greatness."
Juliet Sharpe
Palm City resident and South Fork High School graduate finishing with a 3.94 GPA; No. 24 out of 417 seniors
Attending: University of Central Florida
Major: Nursing, considering becoming a doctor
The abuses of her alcoholic father forced Juliet's mother to grab her and flee for a shelter when she was only 6 years old. Confused, Juliet harbored hopes of one day seeing her dad again. But when she was 13, she learned he'd died from alcohol and diabetes. Despite her sorrow, she resolved "to live each day to the fullest and to never give up on what I want to accomplish in life."
Working at both Panera Bread and Little Prodigy School of Music helps Juliet supplement her mom's meager salary. A founding member of her school's Artists for a Cause Club, she performed at senior communities, created Braille menus for the blind and helped raise supplies for local food banks and funds to fight human trafficking. She even created Braille menus for Lighthouse for the Blind.
With an interest in medical bioengineering, she hopes to help people with prosthetics limbs.
Jenna Leonard
Port St. Lucie resident and Martin County High School graduate, No. 42 out of 449 seniors
Attending: University of Central Florida
Major: Nursing
With her mom working in the kitchen at Palm City Elementary and her dad disabled, Jenna knew she needed to help provide for the family. While in high school she started working 24 hours a week—at a job in her career field.
Accepted in Martin County High's medical academy (which enabled her to stay at the school even after her family moved to Port St. Lucie), Jenna started earning her Certified Medical Assistant license.
Meanwhile, combining her love of dance and community outreach, she helped the staff at Healthsouth choreograph a fundraising video for the Pink Glove Project's campaign against breast cancer. Over four weeks she spent 70 hours on the project. Her work ethic impressed Healthsouth, which hired her as a rehab nursing technician after she earned her CMA.
"My dream is to become a pediatric nurse," she said, "so I can help give children a second chance."
Taylor Elyse Lopreto
Palm City resident and Clark Advanced Learning Center graduate, No. 2 out of 92 seniors
Attending: Emory University
Major: Biology/pre-med
Christmas toy drives. Mentoring Boys and Girls Club members. Even a study to help protect the ecosystem at Dupuis Management Area. Knowing her dream of becoming a doctor demanded drive and a fearless confrontation of challenge, Taylor took it all on—while maintaining excellent grades.
Then, she learned a whole new lesson. Her father lost his job, going nearly two years without work. The family was forced to drain their savings, then her college fund. She started working two part-time jobs—intern, then office staff at Treasure Coast Podiatry, and hosting at Flanigan's Seafood Bar & Grill.
"It just taught me that there's more to life than materialistic things," she said, "and as long as you have your family, you're OK."
The scholarship will help supplement the savings her family is rebuilding to get her into medical school.
Sandra Hernandez
Fort Pierce resident and Okeechobee High School graduate, No. 4 overall
Attending: Indian River State College
Sandra's parents followed the harvests, traveling across the country to find work in the fields, which she started in at age 6. Her family wasn't the only thing moving. Regularly enrolling in new schools often left her mistakenly moved to the wrong grade levels—compounding her confusion.
Adjusting and maintaining great grades (her weighted GPA is 4.6) while volunteering at Raulerson Hospital proved especially difficult. She found strength in the self-sacrificing examples of her parents.
"Seeing them go to work every day, they worked so hard," she said. "But they would never complain about it."
Over the summer Sandra and her family will move to Michigan to work. But having already earned her associate's degree in nursing while in high school, she's comforted knowing there's no doubt about the level she'll start IRSC at this fall.
Lucia Pineda
Stuart resident and South Fork High School graduate
Attending: University of Central Florida
Major: Nursing
After migrating from Mexico Lucia's family settled in a rough section of Indiantown. Lucia's mom protected her children with a mix of strict rules and high expectations.
"She always reminded us that we came here for a better life—and that's not going to make your life better," Lucia said. "I knew that there wasn't anything out there for me and if I got into these bad habits, my life would go nowhere."
At age 5 she was excited to have a baby brother. Born premature, the baby spent weeks in the hospital before passing away. Devastated, her parents split up. To help financially, Lucia helped works 20 hours a week at McDonald's. She also volunteered with Habitat for Humanity, House of Hope and the Red Cross Top Model Pageant—while excelling in school.
In honor of her little brother, she hopes as a nurse to help children—particularly newborns.
Emily Jones
Palm City resident and Martin County High School graduate, No. 50 out of 449 seniors
Attending: University of Central Florida
Major: Nursing
From a large family of limited means, Emily learned early not to expect the indulgences many other kids enjoyed. She was comfortable with sharing, sacrifice and selflessness. Even still, she was dumbstruck when at 14 her parents admitted they couldn't afford her college. She'd have to find a way to figure how to go.
Learning about dual enrollment from her guidance counselor, she graduated with her associate's degree. She also danced with Martin County Tigerettes—performing in Macy's Day Parade and during halftime at the 2014 Orange Bowl.
A natural with little children, she volunteers in the kids' ministry at church, as well as with Red Cross, Salvation Army and at area soup kitchens—and values that life lesson her parents gave during her freshman year.
"Nothing in life comes easy," she said, "but throughout my high school years I learned with hard work and dedication I can achieve anything."
Mariah Ruiz
Okeechobee resident and Okeechobee High School graduate
Attending: Indian River State College
Major: Nursing
When she was in the fourth-grade Mariah lost a cherished aunt to cancer. Her mom adopted her sister's youngest son, moving to Okeechobee so the boy could remain close to family members. Raised by a single mom, Mariah soon realized the remote possibility of her mom affording college.
"I have lived a poor life," she said. "To put me through college, (my mom) would have to get another job on top of her full-time job. I do not want my mother to go through that."
Determined to make the most of her schooling, she poured herself into advanced placement biology, literature, statistics, chemistry and science classes, earning 28 credits toward college while playing clarinet and marching in the band.
She also worked at Grand Oaks of Okeechobee assisted living community—where she loved helping the patients and resolved to work in nursing.
Lawrence Parzygnat III
Jensen Beach resident and Jensen Beach High School graduate
Attending: University of Florida
In ninth-grade, Lawrence's father left the family. His mom took three jobs to pay the bills. Lawrence cared for his little sister, who blamed herself for her dad's departure and neglected her studies.
Although struggling himself, Lawrence wanted to live the right example for his sister. He encouraged her by "commending her on every little thing she did and being a large part of her life."
Sharpening his leadership skills in JROTC, he took part in trash pickups, car washes, coupon drives for overseas families of military personnel and restoring a reef in the St. Lucie River.
Although his "father was on my mind most of the time," Lawrence determined to "push on, because it would make me stronger for the predicaments that would be harder to handle later in life."
He plans to become an anesthesiologist.
Media Contact: Ike Crumpler (772) 201-9996