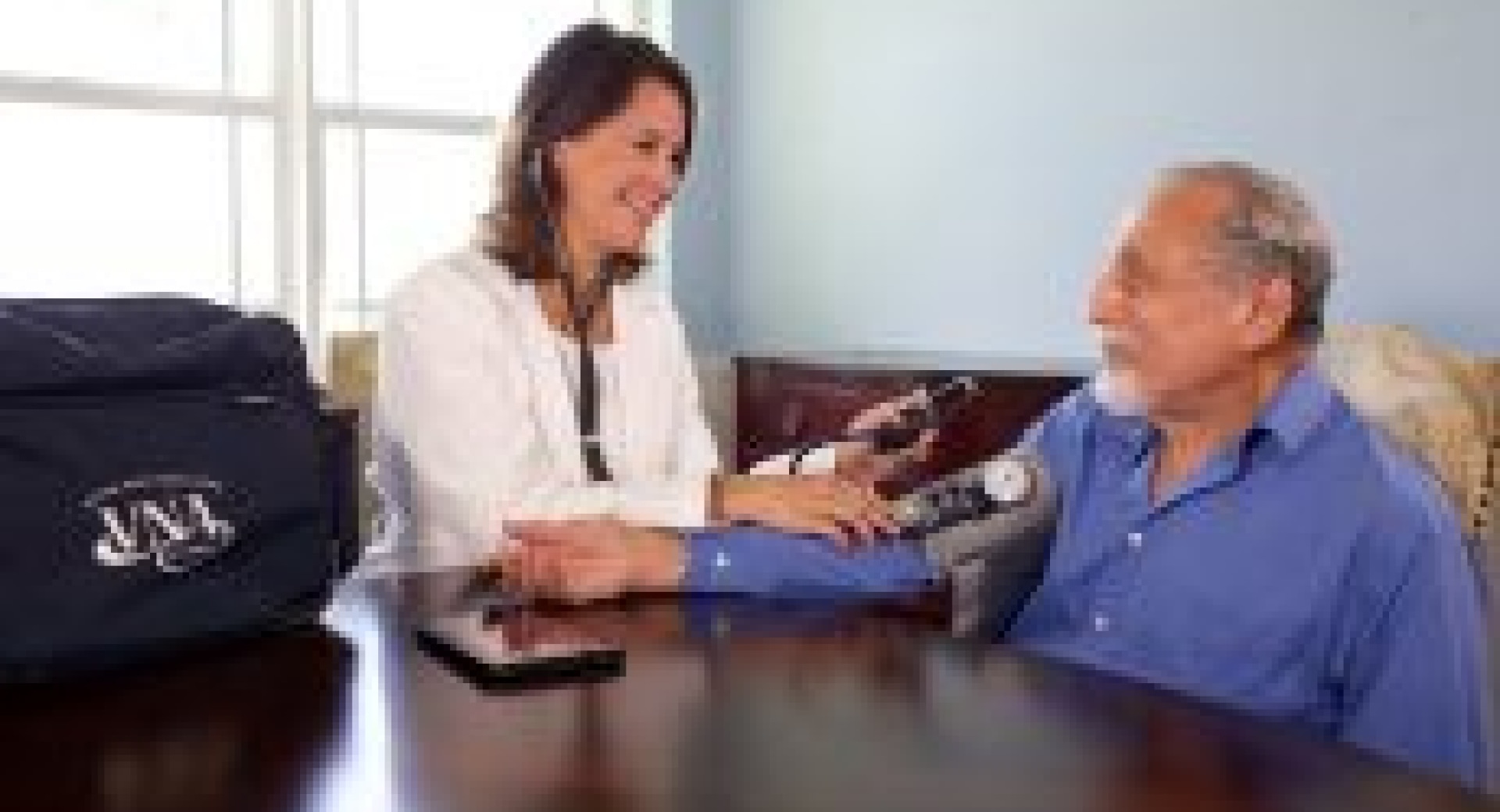 The Visiting Nurse Association of Florida has provided expert nursing care since 1976. The company was originally founded to address the unmet healthcare needs within Martin County, and initially had one office manager, one nurse and one part-time physical therapist. In its first month of operation, the staff performed 30 home health visits. Now, VNA of Florida has 7 offices across the state serving 19 counties with over 700 employees.
Our award-winning nursing care is a reflection of the hard work and dedication put forth by our exceptional field staff. For over 40 years, we have continuously exceeded national benchmarks in patient outcomes, most recently receiving a risk-adjusted rehospitalization rate ranking us in the top 7% in the nation for preventing rehospitalizations.* This statistic is a positive reflection of our nursing care and its impact on the lives of our patients.
nursing care
Our nursing care services range from disease management to rehabilitation to palliative care, and aim to address the many and varied needs of the community's seniors. Our services include:
Post Surgery Care
Wound Care
Rehabilitation
Fall Prevention
Joint Replacement Program
Cardiac Care
Heart Failure Program
Medication Management
Chronic Disease Management
Lung Disease Program
Diabetes Program
Stroke Program
Alzheimer's Care
Cancer Care
Palliative Care
Our full range of services are completely customizable, meaning VNA of Florida will create a plan of care unique to you or your loved one's needs. We work with your schedule to design a nursing care plan that addresses each area of concern and provides you or your loved one with the tools to heal in the comfort of home.
For more information or to set up a free consultation with a Registered Nurse (RN), contact us at 800-518-1312. All VNA of Florida staff are licensed and insured and have passed local, state and federal background checks.
Click here for more information on nursing care with VNA of Florida.
*Statistic provided by Home Health Quality Improvement Insights, 2017.