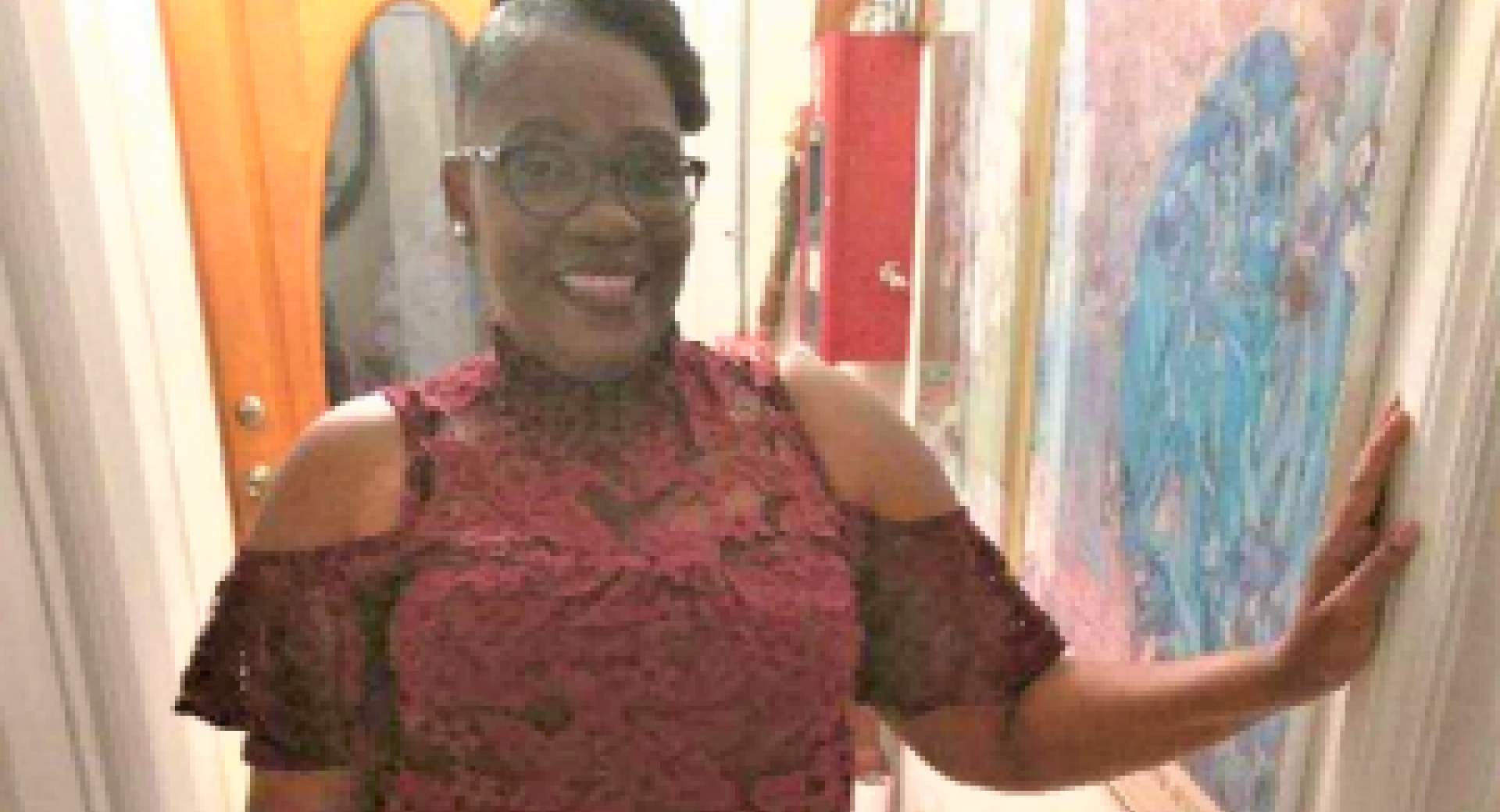 The Visiting Nurse Association of Florida (VNA) would not be successful without our hardworking, dedicated, and passionate caregivers. Every day, they go the extra mile to provide exceptional care for our patients, assisting them with everyday tasks which allows our patients to maintain their independence at home. With this said, we are pleased to recognize and acknowledge our caregivers for their commitment to patient care.
This quarter's Spotlight Caregiver is Hopeline Buchanan. She is a Certified Nursing Assistant (CNA) who has been with the VNA for two and a half years. She chose to become a CNA because she wanted to have a career that supports her true passion, which is helping others when they need it most.
Hopeline never fails to be compassionate and dedicated to each one of her patients. "Over the years, I have become attached to all of my patients. They're like my family members to me," she says.
Most recently, Hopeline accompanied a patient from Florida to Philadelphia so the patient could be closer to family. The patient's Care Manager was extremely impressed that we were able to provide such a thoughtful and loving caregiver who would travel the distance with this patient, literally and figuratively.
When asked what she likes best about being a caregiver for the VNA of Florida, Hopeline says, "I am so happy for the experience and grateful for the people and patients I have met along the way."
Hopeline has made a big impact on many individuals, and we feel very fortunate to have her on our team. Congratulations, Hopeline, for being this month's Spotlight Caregiver!
If you know a VNA of Florida caregiver that you would like to nominate for our Quarterly Spotlight Caregiver, contact Courtney Wolfe at Courtney.Wolfe@vnaflorida.org or 772-419-5575.