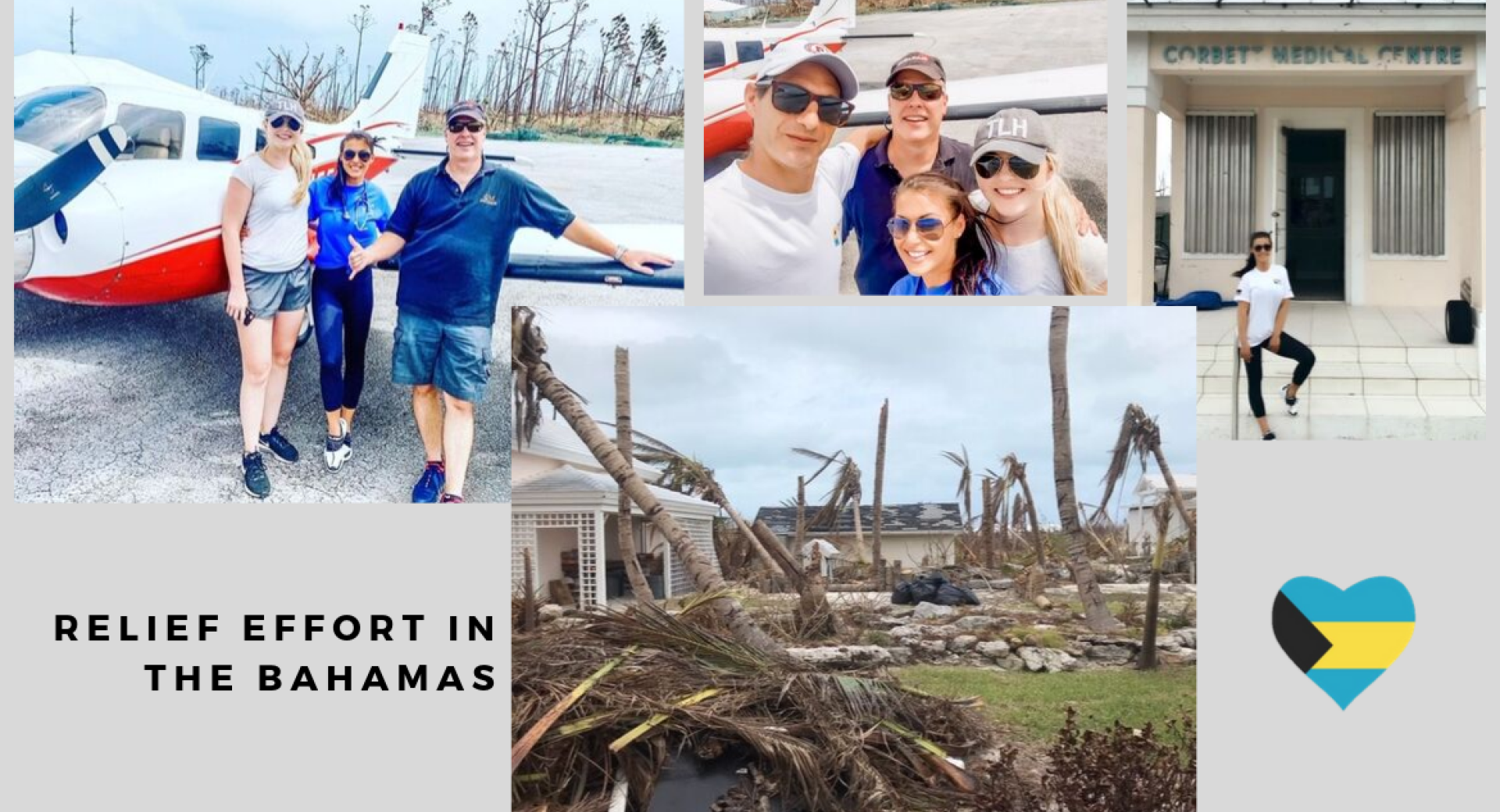 VNA of Florida Registered Nurse Ashley Hataway, R.N., recently flew to the Bahamas to assist with the relief efforts currently underway due to the devastating effects of Hurricane Dorian. Read her story here:
I recently had the opportunity to travel to several different islands in the Bahamas to aid and assist in relief efforts with Operation 300, alongside several different doctors and medical staff in our community.
Last weekend, I was accompanied and transported by Dr. Stuart Sabol, M.D., an ENT-otolaryngologist in Stuart, and his daughter Nicole Sabol in his personal plane to Treasure Cay Island. Once we arrived, we assisted existing medical volunteers with setting up, organizing, and facilitating the use of the only medical clinic left standing across several of the islands.
We worked on cleaning out rooms in order to provide as much care as possible to locals and incoming civilians. I worked with Dr. Luis Villar, M.D., a surgeon from Stuart, to construct lists of medical supplies needed and arrange for supplies to be donated and dropped off in the following days.
The destruction and devastation that Hurricane Dorian had on the Bahamian Islands was nothing short of a tragedy. It was truly a humbling experience and I hope to return in the following weeks to volunteer in the medical clinic and assist in any way that I can.

This is the first of several trips Ashley plans to make to the islands. We are proud to have her as a member of the VNA family, and we are proud to support relief efforts for those impacted by Hurricane Dorian.
Currently, we are assisting Cleveland Clinic Martin Health with relief efforts by donating much-needed medical supplies to our friends and family in the Bahamas, including toileting supplies, first-aid items, hygiene items, cleaning supplies, and more. We will continue to drop off our collected items every day at one of the designated Cleveland Clinic drop off locations until their team stops asking for donations.
If you would like to donate items, please feel free to drop them off at the first floor reception area at our Stuart location. We will be including your donations with our daily drop offs at Cleveland Clinic. Please feel free to contact us if you have any questions.
Together we can make a difference in the lives of those impacted by this devastating storm!